Top 5 Places to Eat Near Virgin, Utah
Every vacation needs a good local restaurant experience, so here are the top 5 places to eat near Virgin, Utah (in no particular order) when you're staying at Zion River Resort.
Places to Eat Near Virgin, Utah
1. Buffalo Trails Trading Company
With a slew of rave reviews, this place is a must-visit for any burger lover. Bob, the owner, cook, waiter, and all-around character serves up Wagyu and Bison patties, and they get equally good praise. Also on the menu, you'll find fresh cut fries, steaks, chicken, vegetarian options, and infamous fresh-made pies. While you're there, you can also pick up souvenirs, like an assortment of exotic jerky and other non-edible collectables. View More >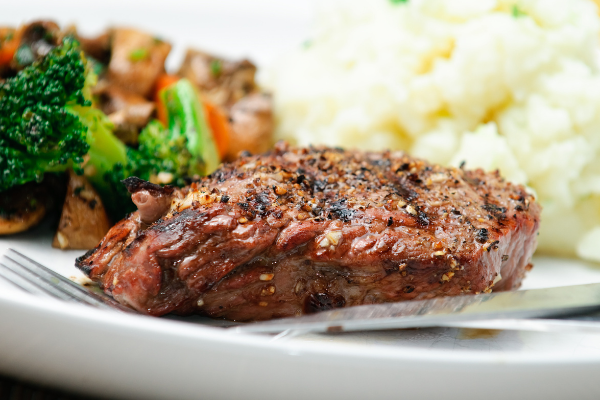 2. River Rock Roasting Company
This coffee roastery and bakery offers a variety of fresh roasted coffee, espresso drinks, homemade baked goods, sandwiches, and beer and wine. Their baked goods are made from fresh ingredients, locally grown when available, and baked from scratch daily. The food menu offers breakfast sandwiches, cold and grilled sandwiches, burgers, pizza, and salad. The beer menu includes several Utah-made brews on tap and in a bottle or can. View More >
3. Balcony One
With Mediterranean and Southwest influences as well as delicious smoked meats and all Prime grade Creekstone Farms beef, Balcony One's dishes are made daily from fresh ingredients. Lunch is available until 3:00pm and includes items like the Smokey Rib Sandwich, Cowboy Sliders, and Caprese Sliders. For dinner, they really roll out the red carpet by offering menu items like Ceviche Tostadas, Bone-in Pork Belly, Smoked Beef Rib, 16 oz. Ribeye, Grilled Salmon, as well as several pasta options. View More >
Don't these places to eat near Virgin, Utah sound delicious? Here's two more…
4. The Stage Coach Grille
Here you'll find an old fashioned, slow cooking, fresh ingredients, type of restaurant with an American Traditional style. They are open for breakfast, lunch, and dinner, and you'll find menu items like Calamari, Crab Cakes, Burgers, Steaks, Pork Porterhouse, Chicken Marsala, and Sashimi Ahi Tuna. With over 1,200 reviews on Yelp and Tripadvisor, and a 4.5-star average, this restaurant is a sure-thing. View More >
5. Dixie Pizza Wagon
Zero 1-star reviews, it's that good. This open air, road-side pizza place is sure to satisfy your hunger after a long hike. They only have one size pizza in seven options, but that's really all you need! Your options are, 3 Cheese, Margherita, Greek, Italian Cowboy, Sicilian, Hawaiian Luau, and of course Pepperoni. View More >
If you're getting hungry for your next vacation, book an RV or Cabin stay with us at Zion River RV Resort, a Tripadvisor Traveler's Choice Award winning destination! And be sure to check out the above mentioned places to eat near Virgin, Utah.
---