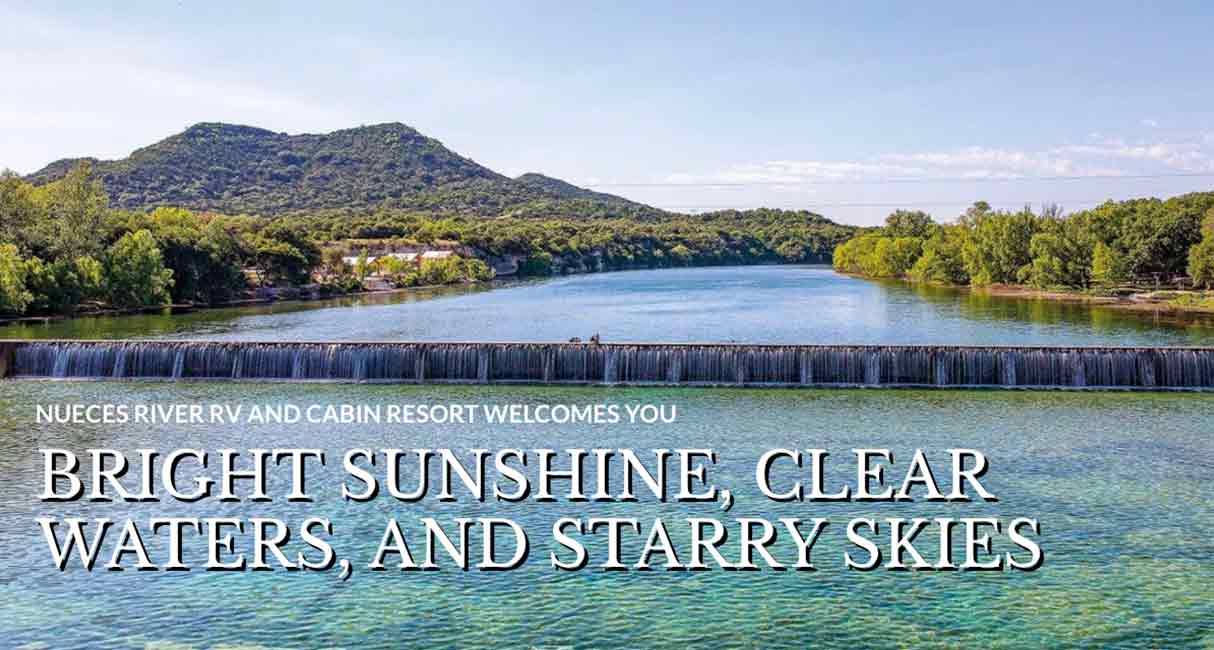 Option-1:
Option-2:
FAQ
THINGS OUR GUESTS ASK…
Stay In-the-Know for the Best Camping Experience
Option-1:
Option-2:
What are the check-in and check-out times?
We look forward to your arrival as early as 12pm. However, if you're staying in one of our rental units, your arrival time is 3pm (housekeeping has a little work to do prior to your arrival). On your scheduled departure date, we invite you to stay until 11am – why not enjoy a relaxing morning before heading out on the road? For those guest renting RVs from a drop-off and pick-up service, the company needs to be here no later than 10:30am on day of checkout to start their hook-up process so that they can depart by 11am.
Are campfires allowed and can I bring firewood?
Yes, campfires are permitted, and firewood is available for sale at our camp store. Each bundle is $6.00. We ask that you do not gather wood from the resort property.
What are my choices for payment?
Good question! To secure your reservation, you can pay your deposit by MasterCard, Visa, American Express or Discover. When you check in, you may use any of the above or cash (personal checks not accepted).
What if I have to cancel my reservation?
Though we certainly hope you don't, if you find you must cancel your reservation, simply give us the appropriate notice prior to your scheduled arrival date and we will return your deposit less the cancel fee.
For RV, Tent, and Cabin sites, a full night's deposit is taken at the time the reservation is made. With at least a 7-day notice of cancellation, the deposit will be returned less a $10.00 cancellation fee.
The suite requires a one-night deposit at the time of reservation and a 14-day cancellation notice. With at least a 14-day notice of cancellation the deposit will be returned less a $25.00 cancellation fee.
Monthly reservations (28 days) are only offered during the Snowbird season and require a $100 deposit at time of reservation and a 14-day cancellation notice. With at least a 14-day notice of cancellation, the deposit will be returned less a $25 cancellation fee.
Sadly, even in cases of an emergency, we cannot refund deposits when a cancellation occurs without proper notice. Additionally, refunds will not be given for early departure. No-show reservations will be charged a full night's stay; rate is based on site type when originally reserved.
Can we bring our pets camping with us?
You bet! Four-legged friends are part of the family too. You are welcome to bring two pets per RV with the exception of aggressive dogs/breeds. We will accept three small dogs if they are each under 20 pounds. We just ask that you extend every courtesy to those families camping without pets and be sure to keep your pets on a leash, pick up after them and please do not leave them unattended.
Unfortunately, we are unable to extend this courtesy to guests who are camping in our Tent sites, Cabins, Suite, Tent Trailers that are not hard-sided, or RVs with canvas pop-outs/ups.
The Doggy Dude Ranch offers a wonderful Day Care service. They are conveniently located between Zion River Resort and Zion National Park. Don't forget your pet's papers.
Can I have visitors while camping?
Yes, but please let your visitors know that there is a $5.00 per person, per day visiting fee. Many visitors are not campers themselves and would not anticipate this. Explain that this fee gives your visitor full use of all facilities while here in the park. Visitors may check in at Guest Services and receive a day pass. Also, please let any expected guests know that they may not bring their pets here to the park. If they do not intend to utilize the facilities, but will be here only a short time, they still need to check in with Guest Services for parking information.
I love camping and I'm concerned about the environment. How can I help while at Zion River Resort?
We're all concerned about our environment and we should be. Here are some tips that you and your family can do to help:
Our showers are complimentary; however, we have limited the time to 7 minutes each with a 5-minute delay in between showers to help conserve precious water.
We also have water saving toilets and high efficiency front load washers.
At Zion River Resort, we request that you choose only environmentally safe holding tank additives, deodorizers, sanitizers, etc., for your RV. For your convenience, our Camp store carries only environmentally safe holding tank products.
Please don't litter! We are also excited to offer single sort recycling, which makes recycling even easier. Simply deposit your cardboard, plastic or aluminum in one of our recycling dumpsters and the sorting is done for you!
If you are going off for the day, be sure to turn off any lights, heat or AC within your RV.
We have also replaced the lights in the park with LED bulbs. We will continue to make green improvements in the years to come and appreciate your cooperation!
What size RV's do your sites accommodate and what type of hookups?
Our Premium Pull-Thru and regular Pull-Thru sites are 60-70 feet long and can accommodate the largest manufactured coaches. They are equipped with water, electric, 30/50amp, sewer, and cable TV. We have three Premium Pull-Thru sites that are located on the end of a row providing a greater sense of space. Our Premium River Corner Back-ins and Long Riverside Back-Ins are also large enough to accommodate all sizes of RVs. These sites have full hookups with 30/50amp electric. The regular Riverside Back-Ins average 40 feet and have full hookups with 30amp electric. Our Standard Back-Ins are 30-40 feet deep, have full hookups with 30amp electric, and are best suited for smaller RVs. Our experienced guest services specialists are happy to help you choose the best site for your needs and preferences.
Are bikes allowed?
Of course! We have well-maintained, paved roads within the resort just right for riding bikes. We just ask that while in the park, you practice safe riding and be courteous of others. We strongly encourage helmets to be worn while riding bicycles, skateboards, and roller skates. To protect the safety of all guests, anyone using bikes, skateboards, and roller skates must have a safety light after dark. We will do our best to provide safe facilities, but it is the responsibility of parents or guardians to protect the safety of the children in their care.
Are Motorcycles, Mopeds, Motorbikes, ATVs or Electric Scooters permitted?
Sorry, for the safety of all guests these types of vehicles are not permitted to be operated within the park; however, you are welcome to ride your vehicles from your site out the main entrance to various trailheads and then ride directly to your site upon your return. Speeds must be no more than 5 mph. We have maps of approved trails available.
OHV Riders: Utah has severed all reciprocal agreements and will require nonresident permits for visitors from the other 49 states. The permits will be $30 per machine and can be purchased online here.
Permits purchased online will incur a $5 processing fee and will expire on the last day of the month one year after the permit is purchased. Permits may also be purchased in person at the Maverik Gas Station in La Verkin. Off-highway vehicles affected by this law include ATVs, motorcycles and snowmobiles. Exempted are those who come from out-of-state to attend one of the many county-sponsored OHV jamborees. Because this law refers to off-highway vehicle use only, street legal machines properly equipped and registered for highway use are not affected regardless of the state of registration.
Can I drive my golf cart while in the park?
As with other motorized vehicles, we find it safer that use is restricted to exiting from and returning to your site only with speeds not exceeding 5 mph. Please note that if you are handicapped and require the use of a motorized vehicle, please notify Guest Services so a pass may be provided. You will note, our employees use golf carts in the course of their duties. However, we are very familiar with the appropriate traffic patterns, speeds, and operate in a safe manner.
Do you have free Wi-Fi and how do I connect?
Yes, we offer free wireless internet service throughout the park. You can work from your RV or sit by the pool—either way, you're connected. We also have a computer station available in the lodge. Please be considerate of other users and restrict streaming to non-peak times.
What cable channels do you offer?
2 – CBS
3 – ABC
4 – NBC
5 – PBS
6 – FOX
7 – A&E
8 – ION
9 – CNN
10 – Comedy Central
11 – Discovery
12 – Food
13 – History Channel
14 – Lifetime
15 – National Geographic
16 – HGTV
17 – TBS
18 – TNT
19 – TLC
20 – Travel Channel
21 – USA
22 – Fox News
23 – SPIKE
24 – FX
25 – Sci-Fi Channel
Option-1:
Option-2: