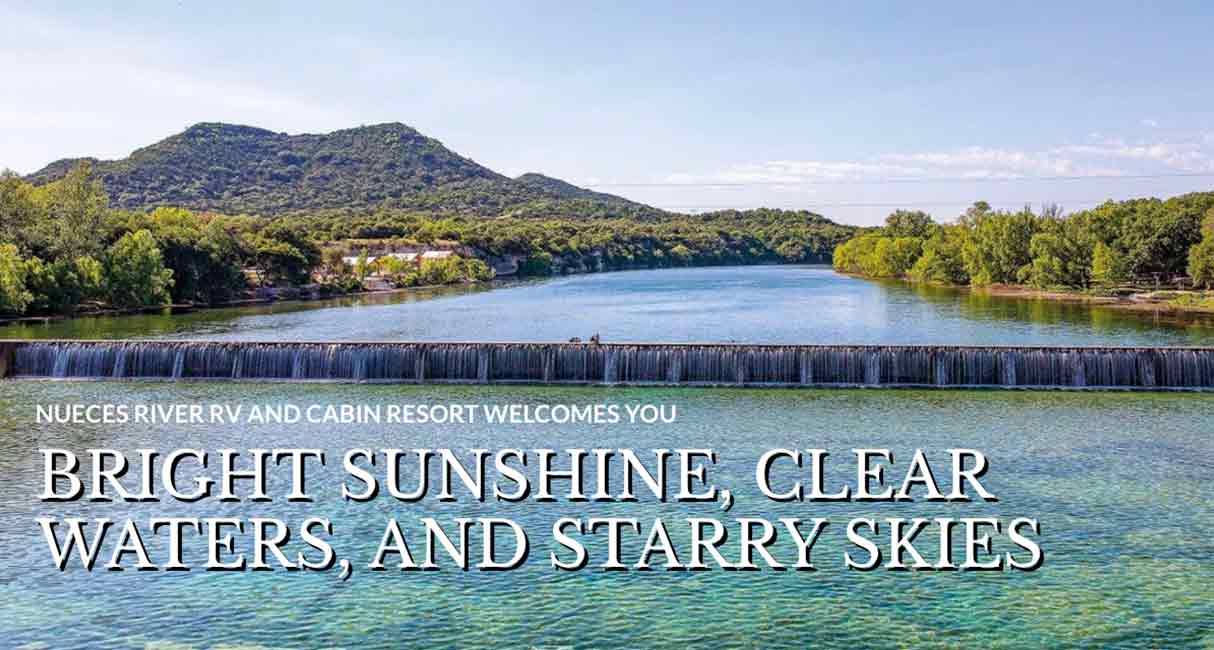 Option-1:
Option-2:
Zion and Surrounding Parks
UNCOVER THE MYSTIQUE OF GREATER ZION
One of The Greatest Engineering Feats of Modern Times
Zion Utah embodies some of the most scenic canyon country in the United States, featuring towering plateaus, breathtaking sandstone canyons, awe-inspiring waterfalls and colorful hanging gardens. Yet, before 1909, the canyon was virtually inaccessible to visitors due to poor road conditions and limited railway. Once Zion became a national park, folks were eager to explore it. In response, a 25-mile stretch of road with tunnels was forged and completed in 1930, which now connects Zion to the Grand Canyon, Bryce Canyon and much more. This feat encompasses one of the most extraordinary geological displays of our time.
Option-1:
Option-2:
ZION NATIONAL PARK
Our guests agree that Zion National Park is the place where you will want to spend most of your time, whether you are driving through the beautiful scenery, hiking the trails, biking up the canyon, or riding horse back. Regardless of your fitness level, there is something for everyone!
Option-1:
Option-2:
Shuttle Tours
Between March and November, the free Zion Park shuttle makes seeing the park convenient and accessible. Pets are not allowed on the shuttle bus. The drivers provide a narrative and share fun facts while you ride through the scenic canyon. The complete round trip takes about 90 minutes. You can get on and off the bus as often as you like to take pictures and walk the trails.
Hiking
Trails include Weeping Rock (.5 miles), Riverside Walk (2 miles), or Emerald Pools (2.4 miles). More challenging trails: Angels Landing (5 miles), Observation Point (8 miles), or Zion Narrows (ranked fifth on National Geographic's 100 Best Adventures).
Option-1:
Option-2:
Human History Museum
Exhibits display the rich human history of Zion National Park showcasing American Indian culture, historic pioneer settlement, Zion's growth as a national park, and the story of the 1.1-mile tunnel on the East Side. For IMAX fans, visit Zion Canyon Giant Screen Theater for the 45-minute Keith Merrill epic film "Zion Canyon: Treasure of the Gods'" shown on a six-story high screen– a visual thrill ride of the myth, magic, and beauty of Zion canyon and southwest National Parks that might otherwise take a lifetime to experience.
River Rafting
Jumping in the Virgin River after a hike feels great. If you want more time in the water, you can rent tubes from a couple of stores in town. It is a fun way to stay cool on a warm afternoon.
Option-1:
Option-2:
Bicycling
For more adventure and photo ops, experience Zion by bicycle. Bring your own or rent one at Zion Cycles in Springdale. Begin at the Zion entrance on the paved Pa'rus Trail for 1.8 miles then take the shuttle from Canyon Junction stop to the last stop at Temple of Sinawava. Gooseberry Mesa has also been ranked as one of the 10 Best Rides in the U.S. and offers unparalleled views of Zion. The J.E.M. trail and multiple trails on BLM land are behind our resort for easy access. Directions and more information are available upon check-in.
Horseback Riding
Zion RV Parks Zion National Park is the most popular national park for horseback riding tours. Canyon Trail Rides operates inside the park for 1 hour or ½ day mule or horseback rides. Our guests thoroughly enjoy this way of touring Zion.
Option-1:
Option-2:
ATV Accessibility
Trailering is not necessary when you bring your ATV. You may ride directly from our resort and access 16,000 acres of trails over red rock, sand dunes and mesas. Utah has severed all reciprocal agreements and will require nonresident permits for visitors from the other 49 states. The permits will be $30 per machine and can be purchased online here. If you do not bring your own, you can still 4-wheel the backcountry with ATV Wilderness Tours.
Great Eats
After your adventures, stop in Springdale for ribs at Porter's Smokehouse and Grill, a juicy garlic burger at Oscar's, or Rocky Mountain Red Trout at The Spotted Dog Café. After dinner, walk through the town of Springdale and visit the many galleries and shops.
Option-1:
Option-2:
Summer Hiking Details
If you visit us during the summer, here's a page we've put together with how to hike in Zion during extreme heat.
Option-1:
Option-2:
Option-1:
Option-2:
KOLOB RESERVOIR
This area is the little-known jewel of Zion. Located along the western edge of the park it offers spectacular views of red rock mountains, Eagle or Condor sightings, hiking trails, pictographs in Cave Valley and fishing in the reservoir. The temperature at Kolob Reservoir is usually 10-15 degrees cooler because of higher elevation so it is a great day trip in the summer. In its lower regions, the Kolob is a lush world of red cliffs, golden grasslands, and rugged canyons. As the road climbs you enter forests of juniper, ponderosa pine and aspen with meadows and ponds set against black lava formations.
Option-1:
Option-2:
Best Views
Make sure you stop at Lava Point and watch as the pink of the setting sun illuminates Zion Canyon, Smithsonian Butte, the Grand Staircase, Cedar Breaks, and Bryce Canyon. This is the perfect location to enjoy "Kolob," or "the star closest to the throne of God" before you return to Zion River Resort.
Walking and Hiking
The turn onto Kolob Terrace Road is just 0.3 miles east of our resort. At 10.9 miles, park by the yellow/black caution sign to access the trailhead for Cave Valley. You will walk through mini slot canyons and see ancient Native pictographs once you enter the cave. This hike takes approximately 1-2 hours round trip and believe us, it is worth it!
Option-1:
Option-2:
Picnicking and Fishing
Continue up Kolob Road past quaking aspens to the reservoir. This is a great spot to relax, read a book, picnic and fish. The waters are stocked with Rainbow and Cutthroat Trout. Restrooms are located around the lake for your convenience. More fishing is available at Quail Creek Reservoir and Sand Hollow State Park located 14 miles from ZRR. Fishing licenses are required.
Option-1:
Option-2:
Option-1:
Option-2:
SAINT GEORGE SNOW CANYON
The St. George area is a historical gold mine full of 19th century homes, buildings, fascinating ghost towns, and prehistoric dinosaur footprints. Brigham Young wintered in St. George and his home, which was completed in 1873, is now a museum that is open daily from 9-5pm, 7pm in spring, and 8pm in summer. Some of the original furniture remains with replicas of other pieces added. It is a wonderful testament to the spirit of early pioneers' ingenuity and skill when using what the land offered.
Option-1:
Option-2:
Tabernacle
A few blocks away, the site of Tabernacle was the multi-purpose building of the early pioneers for church services and community events. A free tour provides lots of history about St. George and architectural information about the building of the Tabernacle and the St. George Temple. Find out why they call this area Dixie, or how St. George got its name. If you time it right, you can hear the Tabernacle Choir practice at 12:15pm on Fridays.
Snow Canyon State Park
Enjoy a geologic mixture of red and white sandstone formations, caves and black lava. Hidden away west of St. George, this park has fewer visitors and allows you to feel more alone with nature. The canyon has been the site of Hollywood films such as "Butch Cassidy and the Sundance Kid, The Electric Horseman, and Jeremiah Johnson".
Option-1:
Option-2:
Hiking
There are more than 18 miles of hiking trails into lava caves and side canyons with colorful arches, sand dunes and a three-mile paved walking/biking trail. One of our favorites is Three Ponds, a 3.5-mile moderate hike over some rocky slopes and through deep sand. The trail winds through a sandy wash to the mouth of a 400-ft canyon. Potholes eroded in sandstone catch seasonal rain, giving the trail its name.
Discovery Site
On your return, be sure to visit the St. George Dinosaur Discovery Site and go back millions of years when dinosaurs ruled the world. This world-class exhibit includes the rare combination of fossilized bones and footprints. It is a must-see for anyone interested in dinosaurs, geology, and the ancient Jurassic world. Open Mon-Sat ,10-8pm.
Option-1:
Option-2:
Option-1:
Option-2:
CEDAR BREAKS NATIONAL MONUMENT / BRIANHEAD
Cedar Breaks is a spectacular world of rainbow hued rock formations millions of years in the making. Eighteen miles east of Cedar City on Highway 14 is the junction for Scenic Byway U-148. The road travels through wildflower meadows of Dixie National Forest to Cedar Breaks National Monument. Cedar Breaks is a large natural amphitheater about three miles wide and 2,500 feet deep.
Recently, USA Today rated the Cedar Breaks area as one of their "Top 5 Places to See Fall Colors."
Option-1:
Option-2:
Amphitheater
The amphitheater glows with colors of saffron, coral, lavender and ivory. In July and August, the meadows surrounding Cedar Breaks are full of wildflowers and at 10,000 feet the cooler temperatures make hiking the easy two-mile route along the Alpine Pond Trail refreshing. Also try the Ramparts Trail, which is a moderate 2-mile hike edging along the plateau through ancient Bristlecone Pines. It ends at a spectacular viewpoint looking back into Cedar Breaks amphitheater. Late September, the fall colors surrounding Cedar Breaks really start to shine.
Skiing
From Cedar Breaks, the Highway continues north to meet U-143 and Brianhead. In the winter, Brianhead is the locals' hotspot for skiing.
Option-1:
Option-2:
Hiking and Biking
In summer, it makes for a cool afternoon of biking, hiking, and sightseeing. Experience a scenic chairlift ride to 11,000 ft with cool alpine temperatures, expansive vistas, and Southern Utah's unique red-rock panorama. Take your mountain bike on the lift because with 200 miles of single-track trails featuring 5,000 vertical ft drops and free style elements, it is enough to challenge any rider. If you do not ride, hikers will find 100 miles of back-country trails. The chairlift opens Thurs-Sun, 9:30-4:30 in July, Fri-Sun in August, and Sat-Sun in September.
Roadside Views
For your return, if you are still up for more adventure, take the back road over Kolob Mountain. The first 8 miles are on black top and is a very steep, winding road overlooking Cedar City and the Parowan Valley. The next 16 miles is a dirt road passing by aspens, open pastures, lava rock, and log cabins dotting the hillsides. Travel this road during daylight hours ONLY! Allow 1 ½ hrs. for travel time. Do not travel any dirt roads if it is raining or has rained in the past 3 days. Kolob Reservoir will be on your right as you exit the dirt road, and the next 20 miles is paved road as you drive down the mountain back to Hwy 9 and ZRR. The views will make for excellent photography so don't forget your camera.
Option-1:
Option-2:
Option-1:
Option-2:
BRYCE CANYON NATIONAL PARK
This full day adventure will take you on a loop past wild buffalo, pink rock "hoodoos", majestic mountains and a picturesque lake. The most direct route to Bryce is through Zion National Park. Built in the 1920's, the Zion tunnel is an engineering marvel. There may be a delay if the tunnel is backed up, but the winding drive through the East Side with views of sandstone cliffs like Checkerboard Mesa makes it worthwhile.
Option-1:
Option-2:
Great Eats
The Buffalo Grill is a unique place to stop for breakfast and take photos of the buffalo herd grazing on the golden meadows. North on Highway 89 you will find quaint towns with rock shops, homemade pies, quilts, and even hand-carved and crafted burial caskets.
Spectacular Views
Your return trip across Highway 14 will take you over Cedar Mountain. Passing through Duck Creek Village at 8,000 ft you will see awesome views of Zion National Park and Navajo Lake.
Option-1:
Option-2:
Museum
After you turn onto Highway 12, stop at the Bryce Museum of Natural History for one of the most exciting and complete collections of animals, Indian artifacts, and desert habitat. A nominal fee is charged, but you could spend hours looking at the beautiful displays of wildlife, butterflies, and paintings of the natural habitat for these animals. Bryce Canyon is a series of giant amphitheaters with millions of pink rock pinnacles called "hoodoos". The Visitors Center offers displays about the unique geology, wildlife, star gazing, historic, and prehistoric culture of the park and a free movie of its history. You may drive yourself or take the shuttle throughout the park. Great photography is available at each stop. You may also want to hike into any one of the amphitheaters on one of the many trails.
More Great Eats
Milt's Stage Stop is a rustic well-known restaurant that will complete your day trip with a fabulous meal. It is located along a fast-flowing creek with visible deer and wildlife. Their salad bar, steaks, ahi-tuna, or sandwiches will please every appetite. Southbound on I-15 and you will soon be back at Zion River Resort.
Option-1:
Option-2:
Option-1:
Option-2:
GRAND CANYON NORTH RIM
Definitely a worthwhile trip for those who enjoy the road less traveled, the North Rim, or "other side" of the Grand Canyon is visited by only 10% of all Grand Canyon visitors. Viewing the Pipe Spring National Monument, the extraordinary beauty of the Grand Canyon and "Little Hollywood" as Kanab, Utah is known makes this trip memorable.
Option-1:
Option-2:
Hurricane Cliffs
Leaving ZRR drive to Hurricane where you will turn onto Highway 59 and ascend up the Hurricane Cliffs to the flats along the Arizona Strip. This stretch of road becomes Arizona Hwy 389. For a glimpse of American Indian and pioneer life in the Old West, stop at Pipe Spring National Monument. This Monument is a little-known gem of the National Park System rich with American Indian, early explorer, and Mormon pioneer history. This isolated outpost once served as a way station for people traveling across the Arizona Strip.
Monuments and Museum
In 1923 the Pipe Spring ranch was purchased and set aside as a national monument. Today the Pipe Spring National Monument and the Visitor Center and Museum explain the history of the area. Daily tours of Winsor Castle are available every half hour as well as summer living history demonstrations, an orchard and garden, and a half-mile trail which offers a glimpse of American Indian and pioneer life in the Old West.
Option-1:
Option-2:
Bright Angel Point
Highway 67 dead-ends at the Grand Canyon Lodge. Mother Nature blessed the lodge with the best views around and you can enjoy them while eating lunch inside the dining room or lounging on the expansive patio. The Bright Angel Point trail begins outside the lodge and is the North Rim's most popular observation point. A paved trail that is only 0.5 miles, it is a must to complete your Grand Canyon visit. The North Rim is closed to vehicles from late October to mid-May due to heavy snows.
Cape Royal
At Fredonia, you will turn from Hwy 389 onto Hwy 89 towards the Grand Canyon. At the junction of Hwy 89A and 67 you will find the Jacob's Lake Inn. This makes a good rest stop. Continue on Hwy 67 to the turn off for Cape Royal, a viewpoint reached via a winding scenic drive. It is accessible from a paved, level trail and provides a beautiful panorama up, down, and across the canyon. With seemingly unlimited vistas to the east and west, Cape Royal is considered the best of the North Rim sites.
Option-1:
Option-2:
Little Hollywood
On your return, continue through Fredonia about five miles to Kanab to explore "Little Hollywood." Kanab first became a movie set in 1922 with the filming of "Deadwood Coach". Since then, over 100 films and commercials have been shot on location in and around Kanab. Visit the Frontier Western Movie Sets and Museum to stroll down the boardwalk of an old western town and see the buildings used in many of the Wild West films like "The Outlaw Josie Wales". Watch re-enactments on Gunslingers Row or even dress in Old West costumes to become part of the action. An all-you-can-eat buffet served "cowboy style" on tin plates and in tin cups completes your full day experience.
Option-1:
Option-2:
Option-1:
Option-2: