St. George Craft Breweries
What's the best place to have an ice-cold beer at Zion River Resort? How about…
On the banks of the Virgin River
Gathered around the gazebo community kitchen
On the patio next to your own RV
Of course, the first thing you have to have is the beer! St. George craft breweries can't be beat! Try them all.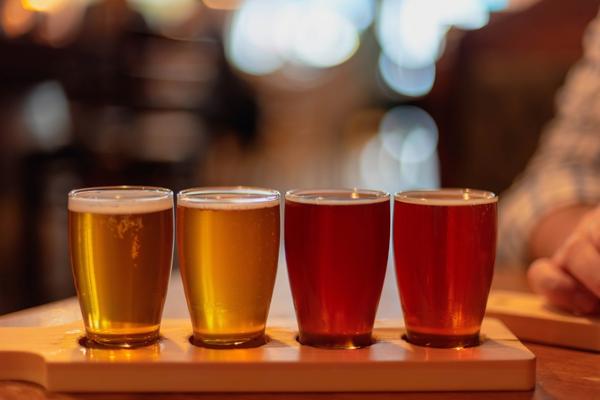 Find the Beer
Reserve your stay at Zion River Resort to enjoy top-notch amenities, incredible scenery, and fun local attractions like Zion National Park and St. George craft breweries.
Silver Reef Brewing
The largest craft brewery in Utah and a favorite with locals and visitors. Through Silver Reef's onsite distillery, their range has grown to include pre-mixed bottled cocktails, and select liqueurs. They offer seasonal beer, Holiday-Nog, root beer, and wines from Chanela Vineyards. The store and tasting room are open! Visit Silver Reef Brewing at 4391 S Enterprise Drive in St George or call them at (435) 216-1050 for more information.
Zion Brewery
Southern Utah's first micro-brewery, with two locations to serve you. Visit Zion Canyon Brew Pub for lunch, dinner, and live music at 95 Zion Park Blvd in Springdale at the base of Zion Canyon National Park or Station 2 Bar beside Zion Brewery at 142 N Main in St. George. Zion Brewery handcrafts a wide selection of beers and ales. One of them is just right for you. Need more info? Call Zion Brewery at (435) 772-0336.
Policy Kings Brewery
Located at 223 N 100th W, Cedar City, UT 84721. Not exactly a St. George craft brewery, but awfully darn close! Policy Kings specializes in West Coat IPAs, lagers, and tea beers. It's wheelchair accessible and dogs are OK in the outdoor seating area. C'mon in and try all the beers at Policy Kings. Need more info? Call them at (435) 592-4486.
Chill with an ice-cold beer from one of the St. George Craft Breweries at Zion River Resort
Request Your Stay – Do It Today!
---