St. George Children's Museum
Option-1:
Option-2:
Who is that little person in your RV with you? A budding farmer? A miniature mechanic? Perhaps a pint-sized painter? The St. George Children's Museum offers hand-on exhibits for the interests and ambitions of every child. Take I-15 to nearby St. George to visit the Children's Museum and find out. Your kids will have blast!
Exhibits
Visit the Prehistoric Place where your youngsters can feel and touch fossils and even climb on top of a life-sized triceratops! In the Magic Castle, they will dress in royal clothing, sit on a throne, and battle dragons. The kids can climb rock walls, and play mini-basketball in the Sports and Exercise Area.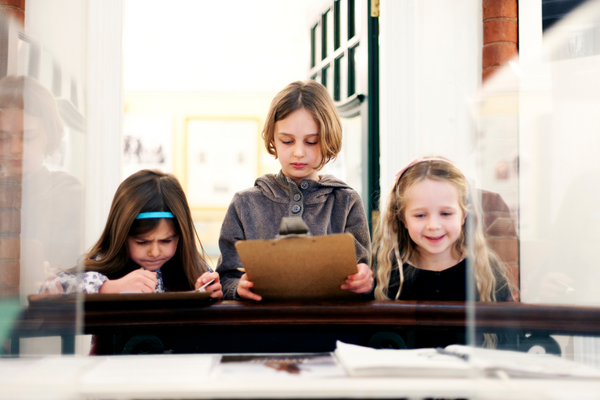 What else can the kiddos experience at the St. George Children's Museum? They will discover different sounds and instruments in the Music Room, stretch their imaginations in the Art Room, blast off for outer space in the Science Discovery Lab, and explore the ocean floor when they visit Under the Sea.
Kids and Grown-Ups Love the St. George Children's Museum
"Absolutely LOVED this little ripple in time! Each room was very interactive, and supplemented with beautiful graphic illustrations. All the props were hand crafted, sturdy, safe, and detailed cleverly. I probably had more fun than my children!" – Jason A
"Great place for the kids and adults. Lots of different areas with hands on activities/exhibits. We spent at least an hour and a half exploring. There was plenty of parking in the back." – Ella C
"This is a great little children's museum! We especially loved the theater and the sports exhibit! They try to teach kids to clean up after themselves and parents really do a nice job keeping things straight. It's inexpensive, which is so helpful and appreciated." – Heather G
Have all this fun for only $5 when you visit the St. George Children's Museum at 86 S. Main Street in St. George. Need more info? Call (435) 986-4000
Meanwhile, Back at Zion River Resort
You'll find plenty of fun and cozy comforts for kids, grown-ups, and pets when you reserve your stay at Zion River Resort. Splash in the heated pool, watch big-screen TV with new-release movies, surf the 'net with free WiFi, and enjoy the breath taking scenery right outside of you RV door. Have dinner under the tall trees and treat the family to a little trip to the St. George Children's Museum. They deserve it!
---