Old-Fashioned Candy Store in St. George
Every kid likes ice cream, soda pop, and candy. Take your family to Judd's General Store in St. George where time stands still. Reserve your stay at Zion River Resort and visit downtown St. George for some old-timey fun and sweets from the candy store. Judd's is easy to find – it's right across from Town Square Park.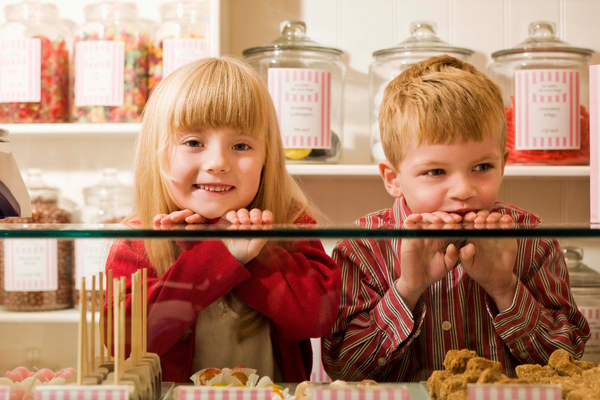 Hey Kids! Have Soda Pop and Candy Every Day from the candy store!
Judd's General Store is the oldest business in St. George and has been serving sweets to the public since 1911. Go on in there and have the kind of soda pop you had as a kid, like Nehi, Cheer Wine, and Birch Beer. Remember Slo Poke candy? How about Black Jack chewing gum or Nik-L-Nip Mini Drinks? Your kids will love those candies too. They are still being made and this historic candy store in St. George still has them.
Ice Cream When It's Hot Out, Soups AND Sandwiches When It's Cold
The weather is warming up here in Zion Canyon. It's time for swimming, tubing, and ice cream. Judd's serves only Farr's Ice Cream, made in Ogden, Utah for over a century! With more than 100 delicious ice cream flavors to choose from, you can see why this candy store in St. George has been a local favorite for so long.
When it's cold out –or if you just want a bite for lunch – c'mon in to Judd's at 62 W Tabernacle Street in St. George for classic soups, grilled cheese or chicken salad sandwiches served on toast or croissants, bread sticks, nachos, and shaved ice balls with real Hawaiian flavors! It's not just a candy store, it's a little luncheonette.
Dine at Judd's or Come Back to Zion River RV Resort
Have your soups, sandwiches, and ice cream on the sidewalk tables at the candy store. Or if you have real will-power, bring your tasty lunch back to Zion River Resort and have a picnic on the table outside of your RV or cozy cabin. You can eat all that candy in the car.
---