4 Incredible Things To Do In Southwest Utah
If you're looking for things to do in southwest Utah, we're listing 4 must-see attractions that should be on the bucket list for your next trip to Greater Zion.
1. Zion National Park
With some of the most unique and scenic canyon views in the US, Zion National Park is one of the most incredible things to do in southern Utah. View a breath-taking combination of high plateaus, rock towers, mesas, gorges, canyon walls that reach 2000-3000 feet above the canyon floor, and more. Many of the park's highlights can be seen by driving the Zion-Mt. Caramel Highway and taking the free shuttle to the Zion Canyon Scenic Drive. For the more adventurous, there are plenty of opportunities for hiking, biking, climbing, paddling, and more.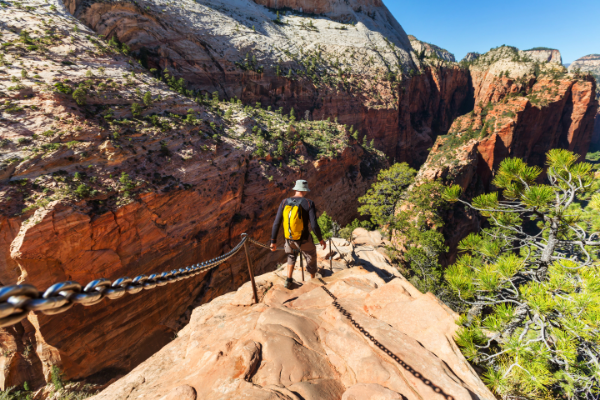 2. Cedar Breaks National Monument
Rainbow hued rock formations, a giant 3-mile wide natural amphitheater, and sprawling wildflowers make seeing Cedar Breaks one of the best things to do in southern Utah. Sitting at a cool 10,000 ft elevation, this area is great for hiking and biking in the summer and fall. Skiing is also a popular activity here in the winter and early spring. You can even climb to 11,000 ft in a scenic chairlift ride to experience the cooler temperatures and amazing panoramic views.
3. Kolob Reservoir
The Kolob Reservoir also sits at a higher elevation, making it an ideal escape from the summer heat. From rigid red cliffs, grasslands, and rugged canyons, to forest filled with juniper, ponderosa pines, aspen, and black lava formations, experiencing this area is definitely of the best things to do in southern Utah. Popular activities at the reservoir include boating, paddling, fishing, swimming, hiking, biking, and more.
4. St. George and Snow Canyon State Park
19th century buildings, caves, and dinosaurs- oh, my! If you're a history buff, visiting this area is one of the most incredible things to do in southern Utah. You can stop by one of Brigham Young's homes, which is now a museum; the Tabernacle, which served as a multi-purpose building for the early pioneers; and Snow Canyon State Park, which offers a geological combination of white and red sandstone, caves, and black lava. Also, check out the world-class exhibits at St. George Dinosaur Discovery Site.
So Many Things To Do In Southern Utah
There are so many incredible things to do in southern Utah! So, plan your next trip and book your stay with the us at Zion River Resort, the only 5-star RV Resort in Greater Zion.
---