See Beautiful Utah from a Hot Air Balloon
Up, up, and away…
You've floated down the Virgin River and looked up at the towering canyon walls, you've scrambled over cliffs, rocks, and boulders, now you can see the majesty of southern Utah from a completely different perspective…from the basket of a hot air balloon.
Pack up your family, your pet and your RV and reserve your stay at Zion River Resort. You'll experience a thrill that can't be duplicated anywhere else on Earth when you contact Palledin Balloon Excursions in nearby St George.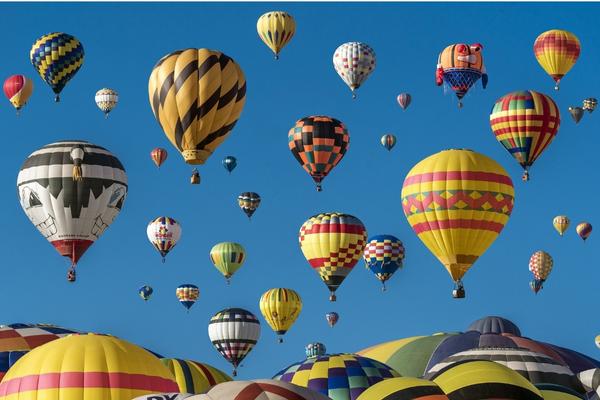 Palledin Balloon Excursions
Go now! February is an excellent time for a hot air balloon ride. The flying season for the St. George, Utah area is from the middle of September until the first part of June. Summer months are just too hot to fly.
The tour begins when you assist the crew with getting the balloon inflated. Then you'll enjoy a peaceful hour floating over the houses, pools, and fields of Southern Utah as your host expertly navigates the balloon. Bring your camera – the views of the red cliffs and the Pine Valley Mountains are spectacular. Your safe and serene sky ride ends with a Balloon prayer.
Some guests call the hot air balloon experience 'fabulous,' others say it's a 'dream come true.' What will you say? Call Palledin at (435) 632-0222 for more information or visit their office at 2414 E 750 North Circle in Saint George.
Zion River Resort is Your Hot Air Balloon Home Base
The weather, the clear skies, and the breathtaking scenery make St. George and the Zion Canyon area the perfect place to launch a hot air balloon. In fact, there are balloon fests throughout the year with tethered balloon rides, live music, food, and fun. Reserve an RV site or rent a cabin at Zion River Resort to experience the adventure of a balloon excursion. And, to find out about the next hot air balloon festival, subscribe to our newsletter. We would love to send you all the good news.
---